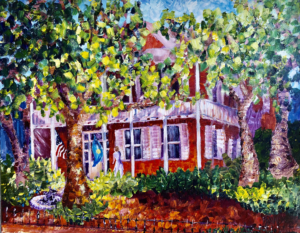 "The Key West Woman's Club has been a powerful positive force of our community for more than 100 years. The Monroe County Library KWWC Project was the first county library in the State of Florida. The Old Island Restoration Foundation which saved the historic district was the child of the Woman's Club. The Garden Club was also a spin-off,  HARC and the Tree Commission also have their roots in the Woman's Club. KWWC has worked diligently to make our community the wonderful place that it is," said Nance Frank, President, Old Island Restoration Foundation.
The Woman's Club has also made donations of development, time and resources to Wesley House, Bahama Village Music Program, Kids Come First, Domestic Abuse Shelter, Botanical Gardens, Friends of the Library, Cooking with Love, Silverliners, Heron Guidance Center and many more.
Help us restore our home so we can continue our mission of service to others!
Do not miss  your chance to contribute to the historical preservation of both the Hellings House Museum and the Key West Woman's Club mission! Please join us for the 'Denim to Diamonds' festivities on March 12, 2022 from 6pm to 9pm.
SOLD OUT